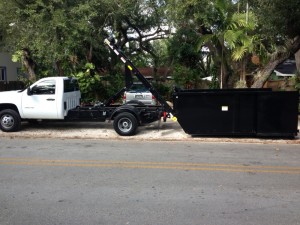 Did you recently purchase a new refrigerator but can't figure out what to do with the old one? Are you trying to save kitchen space by getting rid of your outmoded microwave? Is your old washing machine taking up an entire corner of your basement? Sadly, you can't just put out your old appliances with the rest of your weekly trash and empty milk jugs. Instead, appliance removal must be done by a specialized team in order to protect the environment and preserve landfill space. If you're a Miami-area resident, there's good news: No matter what kind of appliance you need to get rid of, Mark Anthony Hauling is here to help with our unbeatable appliance recycling service. Whether you require dishwasher or refrigerator recycling, our team will be able to haul away your old appliance quickly and at a low cost. What do you have to lose besides an old, unusable appliance? Call Mark Anthony Hauling today to get started.
At Mark Anthony Hauling, we have some of the biggest trucks in Miami, and we also offer some of the lowest rates. Our appliance recycling team has the manpower it takes to haul away any number of your old appliances and make certain that they go to the proper recycling facilities. We also work efficiently and offer same-day services whenever we can. After all, our primary focus is your satisfaction, and we want to make our appliance removal services as convenient as possible for you. Call today to get started!
Mark Anthony Hauling offers appliance disposal and recycling services for virtually all types of appliances. There's no item too big or too small for our capable team. Our appliance recycling is available for: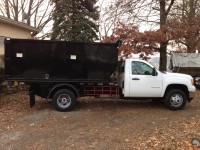 Refrigerators
Freezers
Washers
Dryers
Dishwashers
Ovens and stoves
Microwaves
Air conditioners
And more!
If you're ready to clear up some much-needed space in your home, then Mark Anthony Hauling is the name to know in Miami for dependable appliance disposal services. Call now to schedule an appointment!
Refrigerator Disposal Service
Running 24/7 to keep food and beverages cold, refrigerators are the hardest-working appliances in any home, which is perhaps why they're the most commonly disposed-of, as well. They wear out much faster than a dishwasher or stove, and unfortunately, they're much bigger, as well. That makes refrigerator disposal services especially tricky. However, with the help of Mark Anthony Hauling, you'll be able to get the refrigerator recycling and disposal services you need as soon as you need them. We even offer same-day pickup to minimize the time spent waiting for your bulky fridge to be removed. Give us a call or send us an e-mail to learn more!