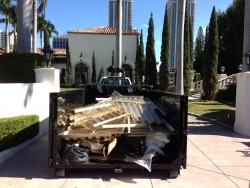 Property cleanouts can be backbreaking work, and they often seem to drag on and on. That's why you shouldn't attempt them on your own. Hiring a professional is the best choice if you want to make sure your property cleanup goes smoothly and quickly. If you live in Miami or the surrounding towns and are in need of clean outs for your residential or commercial property, Mark Anthony Hauling is here to help.
We Clean Up Properties With Precision
Whether you're a landlord who needs a house clean out for a new tenant or you're a real estate agent handling a foreclosure, our cleanup services are just what you need. Every cleanout project is handled with care when you hire our experts, and you can look forward to having a clean property right away.
For help with cleanouts of all sizes, you can count on the pros at Mark Anthony Hauling. Call or email us today to get a free estimate for our clean out services!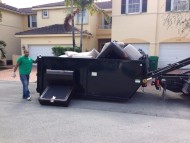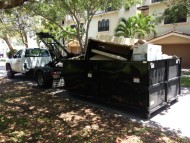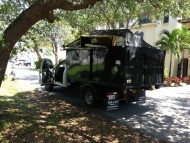 When you choose Mark Anthony Hauling to help with your residential or commercial property cleanout, we'll help you get your property ready for the next tenant or buyer by removing:
Discarded personal items
Old furniture

Trash

Construction debris
Yard waste
And much more!
Best Prices for Property Cleanouts in Miami!
Not only will our licensed and insured clean out pros make sure not to damage your structure or belongings during the property cleanup, but we'll also offer you affordable rates. We know how costly it can be when you're dealing with a move or trying to prepare a home or commercial space for sale, and that's why we're willing to offer great prices for our professional services. We make sure you get the thorough results, low costs, and exceptional customer service you deserve.
If you're looking for professional cleanup services in the Miami area, Mark Anthony Hauling has you covered. We'll work hard to make sure that your property is spotless before it changes hands. Call us today to discuss how we can help you get your property clean. When you hire us for cleanouts, you can rest assured that you'll get high-quality results for your property.