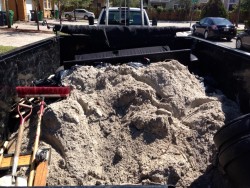 Construction projects can be a great way to make changes to your home or office, but coping with the debris from such an endeavor can stop you from enjoying your renovations when they're done. If you're currently dealing with a mess after a remodeling or building project in the Miami area, then you need help from the construction cleanup pros at Mark Anthony Hauling.
Our team is here to ensure that you can get back to enjoying your property as soon as possible after construction has been completed. You can trust our construction cleaning crew to remove unwanted items from your home or commercial property and leave it clean and beautiful. Call or email us today if you need cleaning after construction projects in Miami-Dade and Broward counties, and we'll get to work!
Safe and Professional Construction Cleaning Services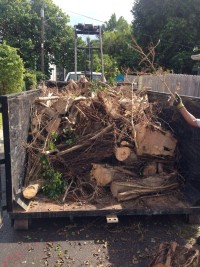 Dealing with the mess after a construction job may be so frustrating that you try to clean it up on your own. Not only can this be tedious, but it can also be dangerous. Instead of risking your safety and wasting your valuable time, you should contact the experts at Mark Anthony Hauling.
Our licensed and insured cleanup service professionals will handle the job for you and make sure that you don't have to get your hands dirty. We offer a wide range of construction cleaning services, including removal of:
Drywall
Wood scraps
Insulation
Stone or brick
Concrete
Packaging materials
And much more!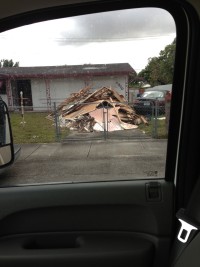 Getting rid of these materials is the only thing that will really bring your construction project to a close and allow you to enjoy the changes that you've made. If you need help with cleaning after construction, we're the team that you can count on to get things back to normal and make sure that your property can really shine.
Save Time With Our Post-Construction Cleanup Crew!
If you're looking to straighten up your property fast, then you can count on our post-construction cleaning professionals in Miami to get the job done.
As a locally operated property cleanout company, we understand how important it is for your home or commercial property to look great at all times. Unfortunately, this can be difficult with construction debris all over the place. That's why we're committed to providing our customers with fast and efficient cleanup service for construction materials.
With our expert junk removal services, your property will be clean in no time. Call us today to learn more about our construction cleanup service in Miami!